Company Background
"I always bring the best to you!" said the big boss. This is actually the motto of our CEO Mr. Sum Sze, and so it is for his company. He has been in the pearl business ever since his teenage. It is a family owned business which he has been operating a few pearl farms and a factory in mainland China. Heng Bo used to harvest and assemble freshwater pearls selling only to wholesalers in mainland China and exporters in Hong Kong.
Bringing forward of over 20 years of experiences, Heng Bo Pearl Group Limited had finally set up an office in Hong Kong in 2002 starting to export pearl products worldwide. Thanks to our amazing production capabilities from the farms and the efforts of our dashing employees in the factory and office, we are able to follow through our motto to bring you the best from our production.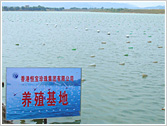 Pearl Farms
We own 15 pearl farms with a monthly production capability of 20 tunes of freshwater pearls supplying to customers all over the world. Buying from us means a direct connection to the source of quality freshwater pearls. We guarantee you would get a very competitive price, the lowest risks to deal with price fluctuation in the pearl market and most importantly the best quality pearls available.
Manufacturing Plant
We have now over 400 workers in our factory in mainland China. With commitment to provide high quality pearl products, we continuously look into new technologies to advance and attend conventions pertaining to the pearl market and therefore help you to respond to the fast changes and market demand from your business.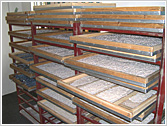 Our Mission
Heng Bo Pearl Group Limited has always been recognized as a reputable supplier. We are, at the same time, pearl farmer, manufacturer and exporter. We value integrity, responsibilities and creativity. With these values in mind, our mission is to support and assist you and therefore to provide you with solution which is a wide range of products that we bring from our own production line. We offer best prices, high quality, on-time delivery and excellent customer service. Our dashing staffs are always ready for challenges to head for our goal of perfection.